This article is about the Real World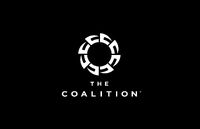 "If you want to go fast, go alone."
"If you want to go far, go together."
— Source unknown, The Coalition's slogan
Microsoft Vancouver known as The Coalition, formerly known as Black Tusk Studios. Is a subsidiary of Microsoft dedicated to developing video games based in Vancouver, Canada. Currently they are working on future updates and content for the latest installment in the Gears of War franchise, Gears of War 4.
Black Tusk Studios
Edit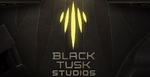 The studio changed its name in November 2012 and was tasked with creating a major franchise for Microsoft to rival their popular Halo franchise.[1]
On January 27, 2014 in a statement by Microsoft it was announced that they had acquired the Gears of War franchise from Epic Games. Along with the news that Black Tusk Studios would be responsible for developing new games in the series.[2] As part of the Gears of War acquisition, Microsoft also hired Rod Fergusson, who was the executive producer and director of production on the first three Gears of War games at Epic, to oversee Gears of War development at Black Tusk.[3] It's unknown what happened to the new franchise that the studio was developing before Gears of War acquisition.
As of March 10, 2014 Black Tusk Studios is now operating the official Gears of War Twitter and Facebook accounts.[4] Black Tusk Studios is currently working on their forums similar to that of the Epic Games forums. It is still in development but will possibly be up in a few weeks but no specific date has been announced yet. [5]
On April 16, 2014 Black Tusk started the Gears of War BETA Forums.[6][7]
On October 23, 2014 it was announced that their take on the Gears of War setting would not be a reboot, but would aim to be a return to the series' roots.[8]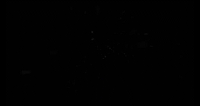 The Coalition
Edit
On June 3, 2015 it was announced by Studio Head Rod Fergusson that the name of the studio has been changed from Black Tusk to The Coalition. This was done to more associate the studio with the Gears of War franchise also due to it describing the team dynamics; diverse individuals working together for a common purpose.[9] The Coalition intends to work on further Gears of War games, in which the scale will be increased in a manner similar to the original trilogy.[10]
External links
Edit
References
Edit
Community content is available under
CC-BY-SA
unless otherwise noted.