Gearspedia
Gearspedia is a community that aims to create the best resource for the Gears of War series of games, and the universe they take place in.
We are currently editing over 2,263 articles.
All pages can be edited and you are welcome to join us and contribute to this wiki. Everyone is free to create a new page or edit an existing one. If you have any questions about the wiki or helping out, you can ask one of the administrators of Gearspedia. We'll be happy to help!
If you want to experiment with editing a wiki, please do it in the Sandbox, not in articles. Please do not do it in the articles because we love our articles! Go help Gearspedia please!
Article of the Month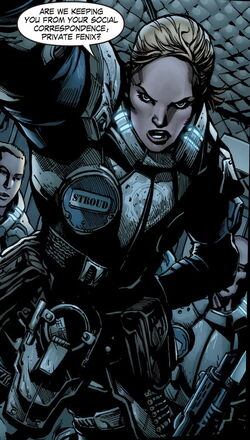 "You may think they're the government's troops, Chairman, but on the battlefield, they are mine. They are my responsibility, my comrades, and my conscience."
— Major Helena Stroud to Chairman Tomas Dalyell before Operation Leveler
Major Helena Stroud, ES, was a Gear officer in the Coalition of Ordered Governments army's 26th Royal Tyran infantry, and the mother of Anya Stroud. She was part of Howerd Company in 17 B.E., and the commanding officer of C Company in 4 B.E. Helena fought at the Battle of Shavad and the Battle of Ragani during the Invasion of Kashkur. She commanded C Company at the Acastu Imulsion Fields, and was killed during the Battle of Aspho Fields in 2 B.E., and was awarded the Embry Star posthumously for her actions during the battle.
Poll
Who is your favorite Carmine?
Helping out
Gears of War Fanon

Gears of War Fanon is our sister site. There you can write, post and read fan fiction dedicated to the Gears of War universe.
Infinity Blade

The Infinity Blade wiki is an affiliated site. There you can read and edit articles related to the Infinity Blade universe.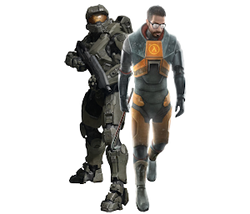 Community content is available under
CC-BY-SA
unless otherwise noted.