Gearspedia
Gearspedia is a community that aims to create the best resource for the Gears of War series of games, and the universe they take place in.
We are currently editing over 2,729 articles.
All pages can be edited and you are welcome to join us and contribute to this wiki. Everyone is free to create a new page or edit an existing one. If you have any questions about the wiki or helping out, you can ask one of the administrators of Gearspedia. We'll be happy to help!
If you want to experiment with editing a wiki, please do it in the Sandbox, not in articles. Please do not do it in the articles because we love our articles! Go help Gearspedia please!
Article of the Month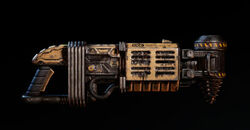 The Dropshot is a new weapon in Gears of War 4. It is a modified mining tool that fires an aerial mine/drill bit which floats in a straight line over the battlefield for as long as the trigger is pressed. Once released, the mine will spin downwards violently, detonating after it hits the ground. If a direct hit on an enemy is achieved, the mine will drill into their head, decapitating them and causing their body to convulse until the mine detonates.
Poll
Who is your favorite Carmine?
Helping out
Gears of War Fanon

Gears of War Fanon is our sister site. There you can write, post and read fan fiction dedicated to the Gears of War universe.
Infinity Blade

The Infinity Blade wiki is an affiliated site. There you can read and edit articles related to the Infinity Blade universe.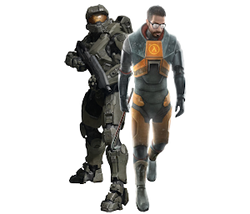 Community content is available under
CC-BY-SA
unless otherwise noted.