This article is about the Real World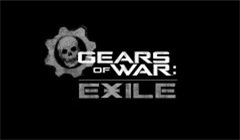 "Let's just bury the hatchet now. Gears of War: Exile was an unannounced game that I can't give any details about that has since been cancelled."
—Cliff Bleszinski
Gears of War: Exile was an on-rails Kinect shooter[1] being developed by Epic Games, first revealed by trademark on Jan 18 2011.[2][3] Little to no information on the game was ever released before its cancellation was announced on April 8th 2012.[4]
Community content is available under
CC-BY-SA
unless otherwise noted.